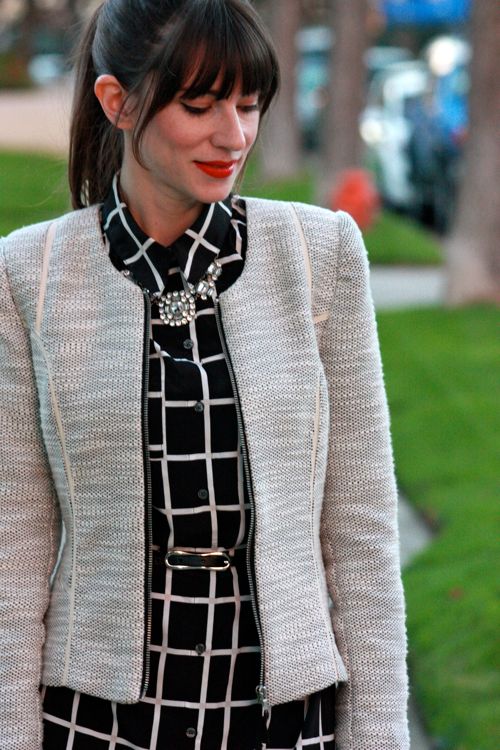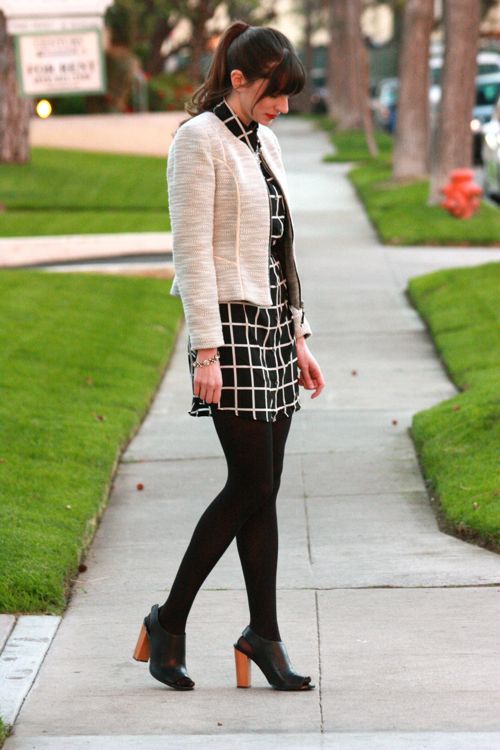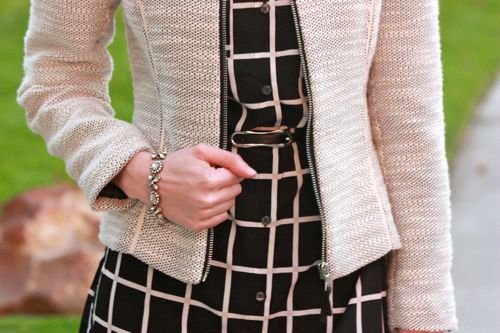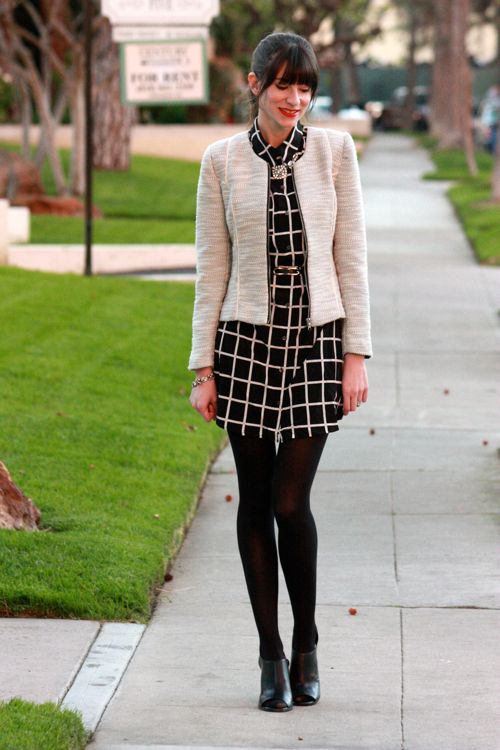 Layers! Yes! I get to wear them now! It's been a little chilly here so I got to add a jacket and tights to this dress that I got in the summer.
I'm also doing a little print/texture mixing in this outfit. I like how the larger gird print goes with the texture of this black and cream tweed jacket. I also buttoned up my shirtdress all the way which is something I don't normally do. It gives the outfit a different look I think. Check out how I styled this dress for the summer here!
And thanks to everyone who entered the Glamour and Glow necklace giveaway! I'm waiting for the winning entry to be validated and then I will announce it on the blog!